Search Engine Optimization Atlanta Georgia
For brand and business owners or with an online presence that is on the verge of being invisible on the web, search Engine Optimization is something that you will need to take very seriously.
With the right SEO, you will create a strong web presence and outrun your competitors to gain new customers.
In need of Search Engine Optimization services in Atlanta Georgia?
Let Internet Mechanics come to your aid!
SEO Consultant Company With The Best Results in Atlanta Georgia
Building a solid SEO strategy involves tracking the progress that has already been made. Here at Internet Mechanics, we have all the necessary tools to track the effectiveness of your SEO on any given web page. We also strive to provide the information necessary so our clients can thrive on competitive search engines.
We believe that an effective Search Engine Optimization campaign is not executed using a one size fits all approach. Some clients need content, others, need authority, most need a unique combination of all of these services and for these, our combination of the right SEO services borne out of a commitment to offer premium SEO services, plus the right application of needed techniques by our professionals will ultimately lead you to the top while giving your business the wings it needs to fly on the web.
Our highly skilled SEO team leverages rich industry expertise and actionable data to make your custom SEO strategy work for you. Our campaigns get your business in front of the right audience, at the right time – to increase organic traffic and meet your overall visibility objectives.
Do not get used to shoddy SEO campaigns, let us help you fix your SEO!.
Our SEO Services in Atlanta Georgia
Our SEO site audits evaluate the technical components on your website affecting how a search engine may rank your page. The major metrics here are your website's crawl ability, indexability, and user experience for which we execute a crawl of your website, code analysis, and many diagnostic tests. For this service, quite a number of action items are documented, but SEO experts will help you scale in their order of importance.
At Internet Mechanics, we use targeted keyword strategies that give a solid foundation to your SEO success.
We understand that It is important to match your business offering with what people search for within search engines and because keyword strategy services require being knowledgeable of our client businesses and very importantly its user behavior, we deploy tools such as analysis of monthly keyword volume trends, competitive analysis, SERP analysis, and prioritization to create the right strategies.
Website Structure Analysis
For businesses in Atlanta Georgia, we have the right support needed to properly structure your site for search engines to read. If you are ever in need of this, we can help you with the detailed analysis needed for website structuring. Our web teams scrutinize your HTTP or HTTPS, analytics set up, robots.txt, indexed status, sitemap, page speed, Meta elements, and conversion rates
On-Page Optimization Services
Our On-Page optimization service enhances the content you already have on your website to include relevant keywords and themes you would are being ranked for. The execution actions here include title updates, the addition of targeted keywords to your content, the use of engaging images, and optimizing page layout for user engagement.
Off-Site Optimization Services
Generally speaking, there are a number of factors outside of your website that also affects your rankings. These include the number of backlinks that refer to your site from reputable and trustworthy websites, Google Business optimizations, review site optimization, and social media property enhancements. Once contents are great, off-site optimization will help enhance your external links and ultimately increase search engine traffic.
We continuously monitor your keyword rankings, organic site traffic, search trends, backlinks, and diagnostic tests to measure and learn from your SEO initiative. You can save a lot of time and money by working with our experts in this area.
Optimizing Code and Site Structure
The Internet Mechanics SEO team optimizes your site code and structure professionally such that you can be rest assured knowing that you have experts handling the job.
This involves structuring your site's navigation so it is user-friendly, cleaning up the code on your site so it runs faster and getting rid of errors picked up when search engines crawl on your website, and so on.
We monitor how your competitors fare as well to ensure you stay ahead of them. Competitor SEO analysis tracks how your competitors rank over time along with KPIs such as backlinks, domain authority, and estimated traffic.
If you however notice increased competition, it may be a sign that you need further SEO and content investment.
Continued Analysis and Optimization
At Internet Mechanics, we understand that SEO goes beyond making changes to your site as such we track, test, tweak where necessary. By monitoring rankings, traffic, and conversions periodically, we access vital data useful for designing a strategy that best suits your website.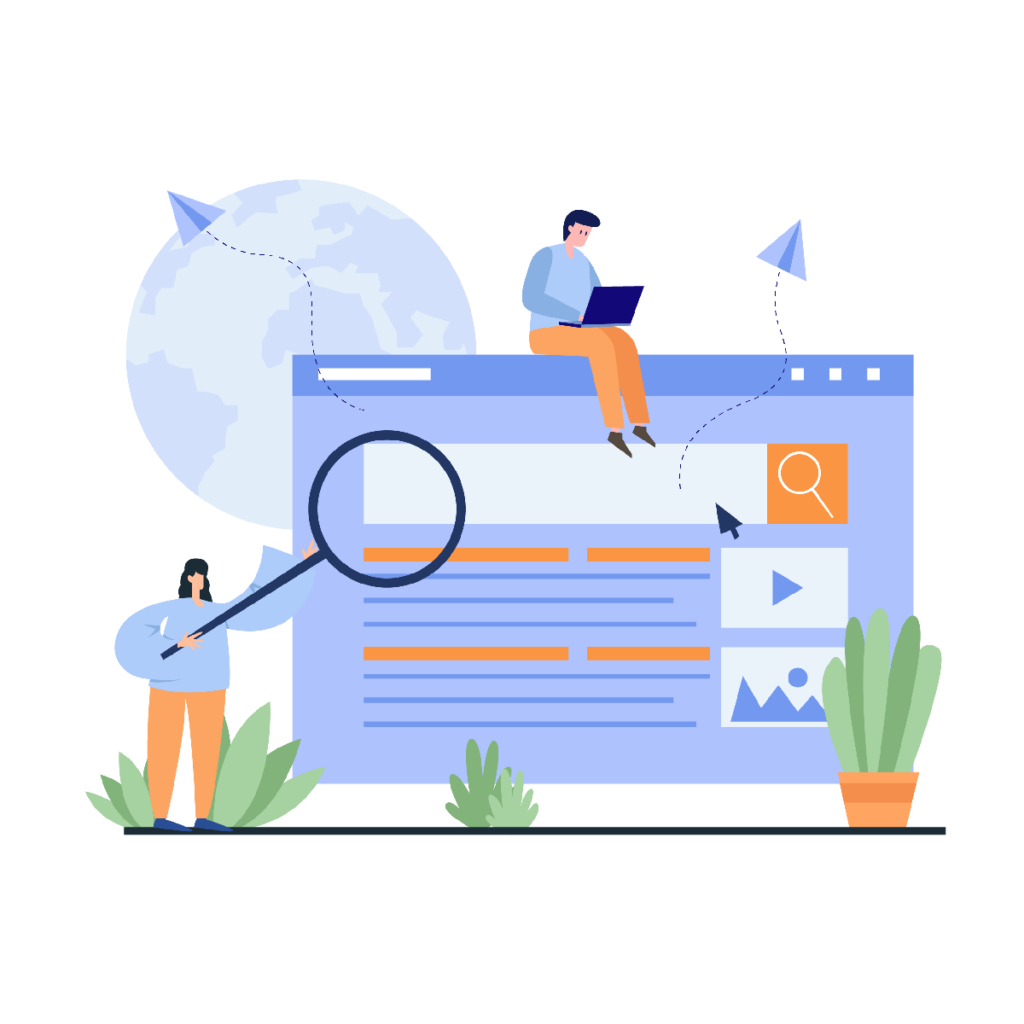 The Benefits of Our SEO Services include
These and many more reasons are why you should engage us in the city of Atlanta Georgia:
Search Engine Optimization FAQs
This largely depends on your needs. As more services require an increase in budget.
Very well! However, the best thing to do here would be to engage the services of experts. This way as a business owner your focus can be placed on other pressing matters to your business
Absolutely! In as much as search engines are used to find relevant content on the web, SEO will always be valuable which means that it is a valuable tool for businesses and brands looking to position themselves on the web.
Want to See Your Business on Top Rock Rankings?
Find out more about our comprehensive SEO services that we have used to help businesses like yours go from zero to hero