Eliminate Your Multi-Vendor Environment to Reduce Complexity with our Local Mini Network Service
detect and resolve issues
In need of network solutions to erratic Local Mini Network service for your enterprise?
Our proactive network management helps to detect and resolve issues, therefore reducing disruption.
With us, growing SME businesses can swiftly beat the challenge and time-constraints of IT management when investing in our secured network as we keep every aspect of your digital property in good health.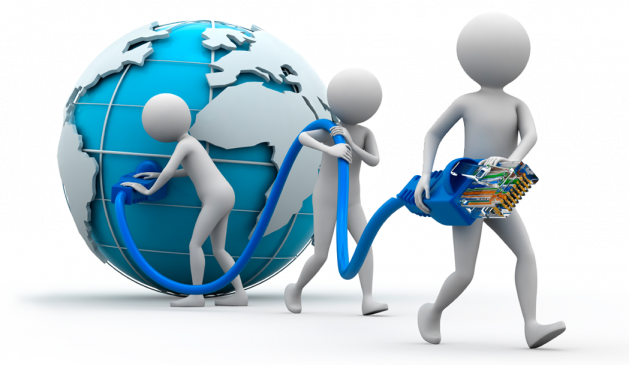 Custom-tailored tech That Improve Productivity and Profitability
Enjoy Our Professional Touch
With tested reliability and performance, Internet Mechanics implements a truly mobile solution for your business users and ensures your Local Mini Network remains stable with our managed network service.
Our team of engineers removes the complexity of looking after your network which in turn allows your IT staff to stay focused on other important strategic projects.
At Internet Mechanics, the moment your network gets in the hands of our expert team of accredited engineers we begin immediate proactive monitoring and non-stop maintenance. We will in advance monitor, optimize, diagnose and repair any managed service device of yours.
A key strategy for us is the consultancy-based approach to identify your requirements and tailor a solution that can grow as you do. This can include the deployment of new infrastructure cabling, switches and routers, as well as advice on protection from internal threats.
We also ensure your network is always available, delivering reliability with reduced disruption -so as not to hold your business back- We are that thorough.
Stages Of Our Local Mini Network Services
A mix of maintenance of your Local Mini Network equipment and devices, plus, when they are needed, a local engineer visits your site, detects the fault, and either fix or replaces the firmware or kit.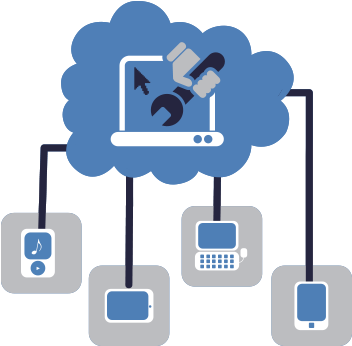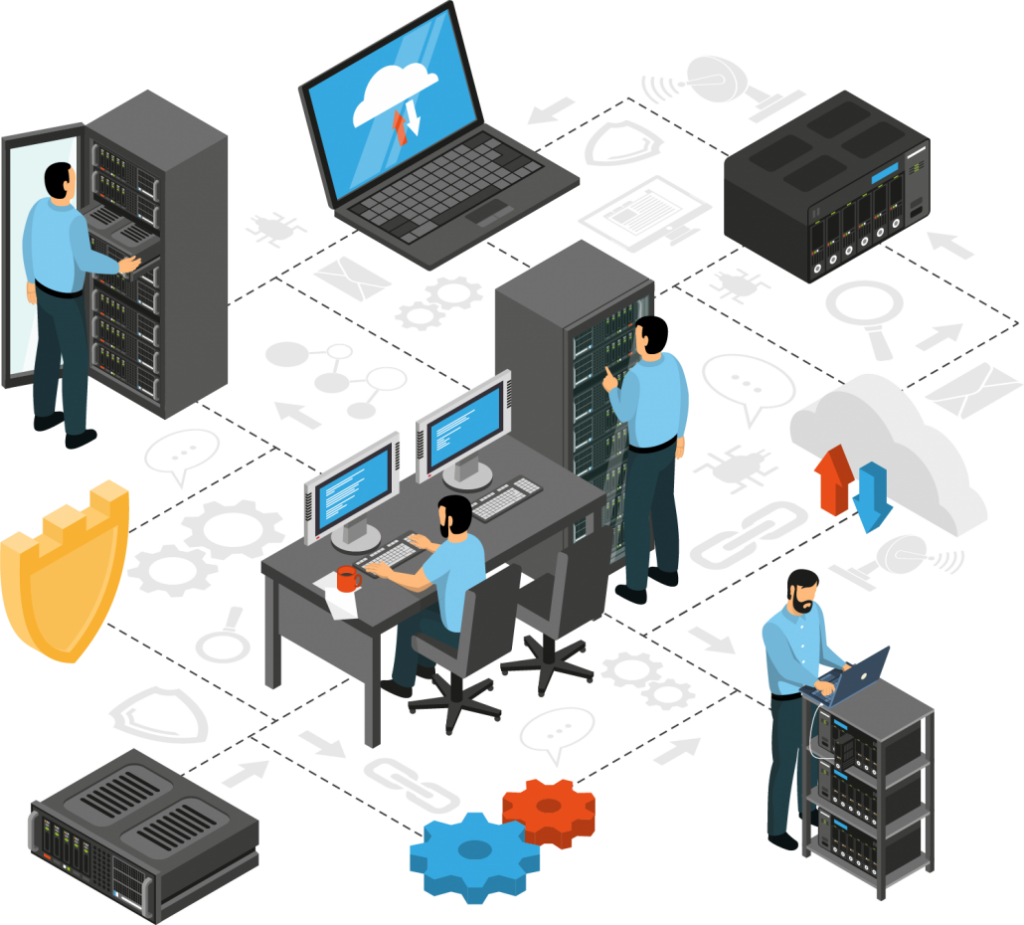 This involves network and device monitoring with incident management. We monitor your network's performance remotely and notify you or your chosen resolver third party immediately if we detect any issues and can talk you through how to solve these issues straight away.
This tier supports every aspect of your network resources and infrastructure including, change management, configuration, performance optimization, and security. It also extends to problem-solving, and regular service reviews and reports. At Internet Mechanics, we do all this with the aim of making your network resources and infrastructure work better.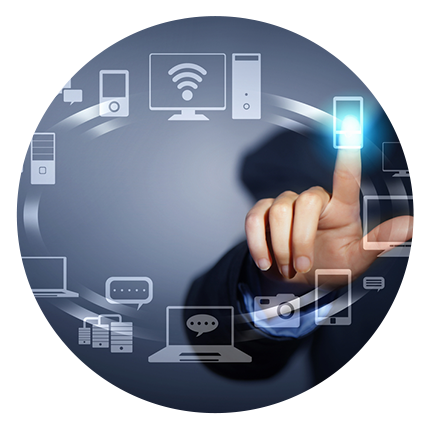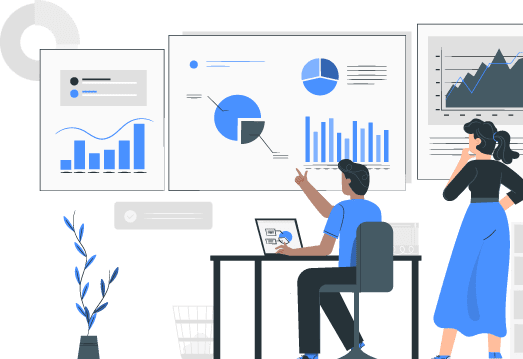 Deliver the high-performance WiFi access your employees and guests require.
Protect business and customer information with industry-leading wireless intrusion prevention systems.
Gather detailed customer and user analytics for better business intelligence.
Cloud-platform enables you to scale seamlessly to meet demand.
Drastically reduce time to resolution with powerful troubleshooting tools.
Easily identify and control hundreds of applications with integrated Layer 7 visibility.
Make changes to one or all switches with cloud-based management.
Proactively discover rogue DHCP servers and set security policies at port-level or network-wide.
Seamless extension or upgrade to existing LAN infrastructure
Certified and qualified engineers trained to provide site audits, site surveys, LAN design, and LAN infrastructure installation.
Structured cabling services including Cat 5 and Cat 6 infrastructure.
OM1-4 fibre multi-mode cabling infrastructure.
LAN switch installation, management, and maintenance, including power over Ethernet.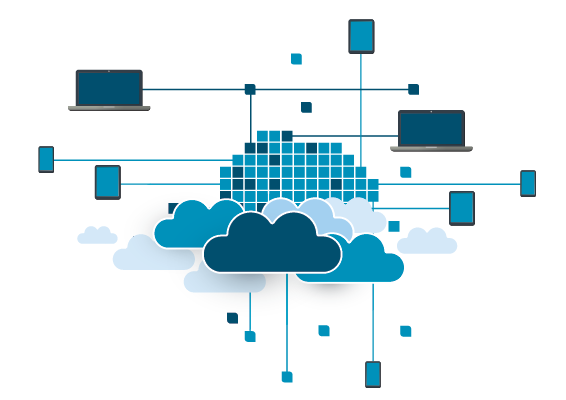 Why Choose Internet Mechanics?
Internet Mechanics monitors and maintains your Local Mini Network services for maximum performance and a positive user experience.
Internet Mechanics offers you the control to easily add services or make necessary adjustments to meet demands without additional support.
We have the highest rated Net Promotor Score (NPS) of any network provider and continuously work to maintain it by listening to our customers and ensuring that all Local Area Network Issues are promptly resolved.
Whether you have network planners in-house or no technical capability to rely on, we guarantee that you will get the best advice and best practice to fit your networking needs.
First for Network Quality
Our core network has never failed, we can provide you with any level of resilience you could ever need. When your organization's connectivity is mission-critical, you can always rely on us.
We provide you with a formal process for vendor escalation, and software updates to extend equipment life and reduce maintenance costs.
Minimized Network Downtime
You are guaranteed reduced network downtime as our personnel and support packages keep your local network up and running continuously.
Expert Industry Knowledge
Our experts work with you to imagine, build, deploy and manage the solutions that are exclusively tailored to your technical and business requirements. We also have a specialist technical assistance center and field engineers that assist on any issue or requirement, from software updates to major fault resolution.
You also enjoy perks such as optimized network security with high-speed connectivity, monitored network activity, cost-effectiveness, wireless intrusion protection system, available network upgrades, remote provisioning, increased network visibility, extensible design, WAN integration, and so on.
Scale Your Network as You Grow
Our LAN services & solutions enable you to scale your networks as you grow, helping to reduce security risks and deliver core services to your staff and customers.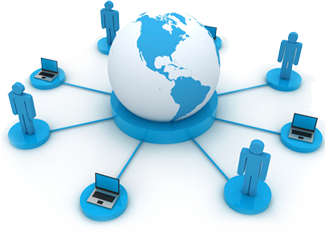 A managed Local Mini Network is an industrialized network management service that provides complete control of the network infrastructure, resulting in a seamless and secure network for your business.
Proactive monitoring and detailed reporting are part of the Service Level Agreement (SLA) to help you get ahead of any issues occurring in the future. At the same time, it promises to deliver you a high-performing company network.
There are a number of advantages to this service but we will limit it to:
Securing of data:
Keeping data on the server is more secure and if you want to change or remove any data you can do it easily on one server computer and other computers can access updated data and;
Easy, fast, and time-saving communication
In LAN, computers can exchange data and messages in an easy and fast way that saves time and makes our work fast. Users can typically log in from any computer on the network and access the same data placed on the server.
That is pretty easy! Try the Internet Mechanics and see the difference.